Friendly, personalized service: The secret to our 57+ years of success.
Our entire staff is eager to show you how quality, personal service, and experience set us apart.
Our Administrative and Sales Staff
In addition to our administrative and sales staff, we've got lots of other dedicated employees to help make sure your orders are fullfilled and delivered on time.
SALES
Since 1956, I've seen a lot of changes in products, methods, buyers and sellers. I was selected as Lumberman of the Year in 1981 for my activities in the industry. Every day is a new challenge in helping customers find what they're looking for. My wife and I have four kids and six grandkids.
SALES/DISPATCH/OPERATIONS
I have two kids. I'm very active in the industry and in my HOA. I wear many hats at Front Range Lumber including dispatch, purchasing, and operations. I'm the cook at home and enjoy entertaining friends and family with my wife.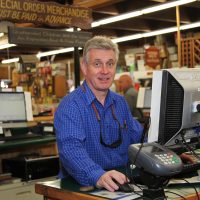 SALES
Everyone thinks I'm a soccer and James Bond maniac – I prefer the word FANatic. Join me in supporting Denver's other football team – the Colorado Rapids. I'll be fan #001. Two of my product expertise areas are metal roofing and decking.
SALES
I'm a Colorado native. My product expertise includes hardwoods, joist hangers and higher grades of lumber. I started as a forklift operator, went to sales and now assist on operations, while still helping customers and running our truck dispatching. In my spare time, I run half marathons. I've run in Atlanta, Tucson and Hawaii. I tinker with things and am pretty good mechanically.
LAKEWOOD SALES
I'm a Colorado native, born and raised. I joined Front Range Lumber as a specialist in doors, but I am ready and willing to learn new things. I love animals and am a trained veterinary technician. In my spare time I enjoy crafting, reading, and bowling competitively.
SALES
I'm a woodworker, my favorite projects are jewelry boxes, bookcases and tables. In the summer, I love to garden, growing native plants like Buffalo Grass, Indian Paintbrush and Serviceberry. I specialize in Milgard Windows, together with all other building materials.
SALES
I'm a University of Northern Colorado graduate with a business management degree. I've been in the industry part time for several years before coming to Front Range Lumber full time in early 2019. I started as yard person and a driver and now am doing my best to help fill your needs in sales. There's a lot to learn, every day I add to my knowledge. I enjoy fishing, walking, bicycling and playing video games.
SALES
I love all things outdoors. I've been married for 22 years and have three wonderful children that love to come around for mountain walks, various outdoor activities, and money. I joined FRLCO of Fort Lupton in January 2022 and truly enjoy helping our customers achieve their goals by providing the best lumber, at the best price, with the best service around. Come and see us! I will prove it!
SALES
I was born and raised in Colorado. I enjoy traveling, going on long hikes, camping, and most of all, spending time with my family. I continue to learn new things every day in dealing with customers.
SALES
I was born and raised in Wyoming. Youngest of three siblings of which two are twin sisters. Family and faith are my strong beliefs. Enjoy being outdoors, hiking, fishing, snowboarding and the scenery of the Colorado Mountains. Enjoy meeting new people and helping people out when they need a hand. I've been in the industry many years.
SALES
I was born and raised in Colorado. I played college and professional baseball and I'm happy to be a part of the Front Range Lumber team. I know I have a lot to learn and it's a challenge. I'm gonna throw myself into it with dedication.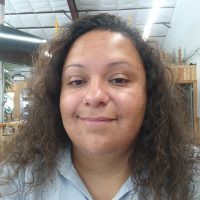 SALES
Colorado native from the northern Colorado area. Favorite pastime is fishing and enjoying the beautiful outdoors of Colorado. Been in the industry for a few years now, past experience includes project manager for major retail remodels and new store builds. Always up for challenges and always learning something new. Looking forward to many years with the Front Range Company crew. Come see our big yard in Fort Lupton.
BOOKKEEPER
I enjoy hiking, biking, spending time with my family and the Colorado sunshine. I have a white bunny named Wally and a black guinea pig named Rocky. Originally from the east, I've been here in Colorado almost long enough to be a native!
Experience makes a difference.
Our staff averages 20+ years of experience in the industry, and we welcome the opportunity to help you on each and every project.