Front Range Lumber is your full service lumber yard and building materials center, offering top name brands at great prices.​
Family-owned and operated for over 58 years.
Established in 1965, Front Range Lumber is a full-service lumberyard serving the extended metro Denver area from our locations in Lakewood and Fort Lupton.
We're a family-owned and operated business (now with the third generation coming on) which prides itself on providing excellent customer care and offering the entire range of building materials. We strive to stock a better grade or version of materials to provide a better end result for you.
Experience, and a commitment to quality and service.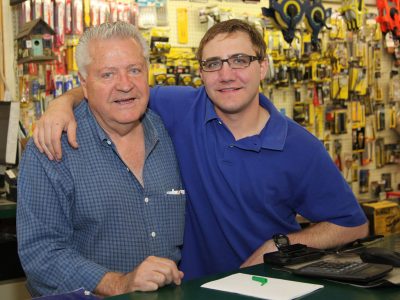 Family-owned and operated for over 58 years.
Long-term relationships with suppliers and customers.​
Our staff averages over 20 years of experience.​
They welcome the opportunity to assist you with your project.​
Fast delivery using our own fleet of trucks.​
Most deliveries are completed on a same or next day basis.
Trade accounts available for professionals.​
Offering consolidated billing and payment for contractors.
Our commitment to quality translates into the highest quality materials.
The best possible materials benefit you by reducing callbacks, warranty problems, appearance complaints, waste and extra time.
Authorized dealer for many of the industry's finest brands!

















Check us out on local TV!
Front Range Lumber was featured on the Lakewood: Open For Business program on KLTV8 Comcast Channel 8. Watch the video here to learn the steps to making a garden pergola from the folks at Lakewood's only locally owned and operated lumberyard.
Trust Front Range Lumber on your next project.
While other suppliers are available to you, Front Range Lumber Company has been here and will continue to be your best source for all your building needs.